Middle Schools
News
WELCOME TO THE MVC MIDDLE SCHOOL WEBSITE
The Miami Valley Conference is comprised of the following middle schools/junior highs:  Cincinnati Christian, Cincinnati Country Day, Cincinnati Hills Christian Academy, Clark Montessori, Lockland, New Miami, North College Hill, Norwood, Miami Valley Christian Academy, Seven Hills, St. Bernard-Elmwood Place, and Summit Country Day.  Additionally, Roger Bacon and Purcell Marian are members in the high school portion of the conference.
This website will feature a section on the home page which features updates and recaps of the fall, winter, and spring sports seasons.  In addition, a weekly look at the past week's top performers can be found in the MVC Athletes of the Week section.  This is a very popular feature and all selections come from the head coaches themselves.
As Sports Information Director for the conference, feel free to contact me at mvcsid@gmail.com if you come across any errors or misspelled names along the way!
Good luck to all of our athletes, coaches, athletic directors, administrators, and parents who make the Miami Valley Conference the premier small-school league in the state!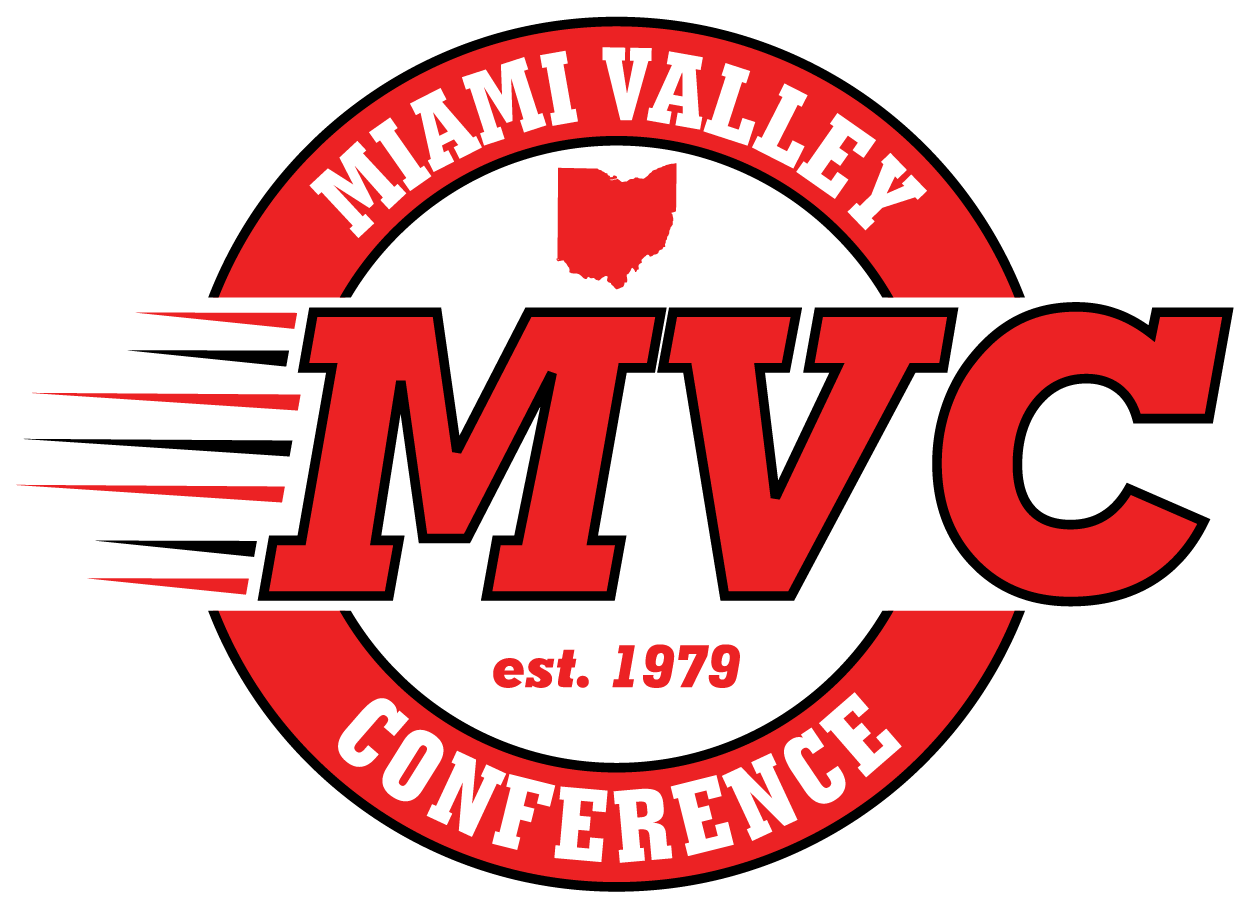 OHSAA Brings Back "Respect the Game" Initiative
The Ohio High School Athletic Association (OHSAA) has brought back the Respect the Game program due to increased incidents of poor fan behavior across the state.  Bottom line, as fans we have to do a better job of how we treat officials, opposing fans and athletes, and our own athletes.  Read more HERE.  Visit the Respect the Game website HERE.
MVC Athletes of the Week
The MVC is recognizing Athletes of the Week at the middle school level.  Like our conference high schools, coaches will submit their student-athletes and each recipient will be posted here weekly.
WEEK ENDING DECEMBER 10
Clark Montessori eighth grade girls basketball player Kristen Earley is recognized for her performance in our game against Cincinnati Country Day.  She scored 22 points, dished out four assists, and grabbed nine rebounds (including five offensive).  She is a leader for our team and a positive student who is an A-B student athlete!
MVCA Purple boys basketball player Hudson Sherf averaged 13 points per game in three wins this past week.  He also played outstanding defense.  Colton Pierson tallied 11 points per game for the  MVCA Silver squad (all wins), as well as playing tough defense in the post.
Cincinnati Country Day boys swimmer Dima Chernovol sometimes considers himself a single event athlete as he is so strong in his 100 breaststroke, but as coaches we wished him to step out of his comfort zone and enlisted him in the 500 free and the 50 free. He got a PR in both events and especially showed prowess in the 50 free where he has now earned a spot in the top 4x50 relay team. Great work and hard-working attitude!
Cincinnati Country Day girls basketball player Gabby Santiago has shown great courage stepping into a major starting role as a seventh grader. In a tough, physical game against Clark Montessori, she did not shy away from the moment, but instead embraced the challenge playing well on both sides of the ball. She's begun looking for her shot more frequently and grown in her communication skills on defense just through two games. We can't wait to see how she continues to improve as the season goes on!
Norwood seventh grader girls basketball player Izzy Asher scored nine points and collected three steals against CCPA.  Eighth grader Aniyah Henderson tallied eight points and three rebounds in a match-up against CHCA. 
Norwood seventh grade boys basketball player Carter Callahan scored 10 points and collected five steals and six rebounds against Cincinnati Christian.
Norwood wrestler Damien Hunter went 4-0 with four pins during this week's competition. As a second-year wrestler, Damien consistently works hard and is extremely dedicated to the sport of wrestling.
WEEK ENDING DECEMBER 3
Cincinnati Country Day swimmer Stella Riggs demonstrated excellent courage and compassion in the two swim meets last week.  Stella is competing in swimming for the first time this year and showed great grit and perseverance in her events.  She set personal-best times, and not only set the bar for herself to continue to exceed throughout the season, but earned points towards her team's victory in a quad at home vs. Clark Montessori, Kings, and Miamisburg on Monday and placed in the top four in both of her events during the team's victory in Wednesday's dual meet vs. New Richmond.  Stella also showed great compassion for teammates and proudly represented CCDS when she was not swimming in her continual support of her teammates in and out of the pool.
MVCA Purple boys basketball squad downed Lebanon Saturday in its season opener. Player of the game was Garrett French with 12 points, two steals, and a pair of assists.
Eighth grader Hunter Gunter had 12 points and eight rebounds in Cincinnati Christian's season opening win against Summit Country Day.
Norwood wrestling recognizes Maddie Turner and CJ Potter.  Maddie went 4-1 with four first period pins to earn a second-place finish at the New Richmond Invitational on Saturday. Maddie is a dedicated wrestler and leader who also maintains straight A's in the classroom.  CJ also went 4-1 with four first period pins to earn a second-place finish at the New Richmond.  CJ works extremely hard on and off the mat and is a great example for his peers.
St. Bernard-Elmwood Place seventh grade swimmer Grayson Spears swam his first 500 meter freestyle ever, with a time of 8:31.40!  Grayson helped earn a total of 28 points in the win against Miamisburg!  Go Titans! 
CHCA seventh grade basketball player Connor Chaney scored 22 points against North College Hill and 17 points in a match-up with Mason.  He also averaged 6.5 assists in the two games.
WEEK ENDING NOVEMBER 26!
St. Bernard-Elmwood Place seventh grade swimmer Elanhi Bailey learned to swim his first full lap of freestyle this week!  Elanhi is ready to compete for St. Bernard-Elmwood Place in its first meet on December 2!  Go Titans!
Ava Simpson, eighth grader basketball player at Summit Country Day School, scored 18 points, dished out five assists, and registered 10 steals in the Lady Knights' win against Norwood on Monday.  She led the team in both steals and scoring.
Norwood eight grade basketball recognizes Anijah Henderson and Kinley Messer.  Anijah tallied six points, seven rebounds, and two assists against Wyoming and seven points and six rebounds against Summit Country Day.  Kinley had 12 points, six rebounds, two assists, and three steals against Summit Country Day.
Cincinnati Christian eighth grade girls basketball player Alayna Fitzgerald scored 20 points in the season opener against Mt. Healthy.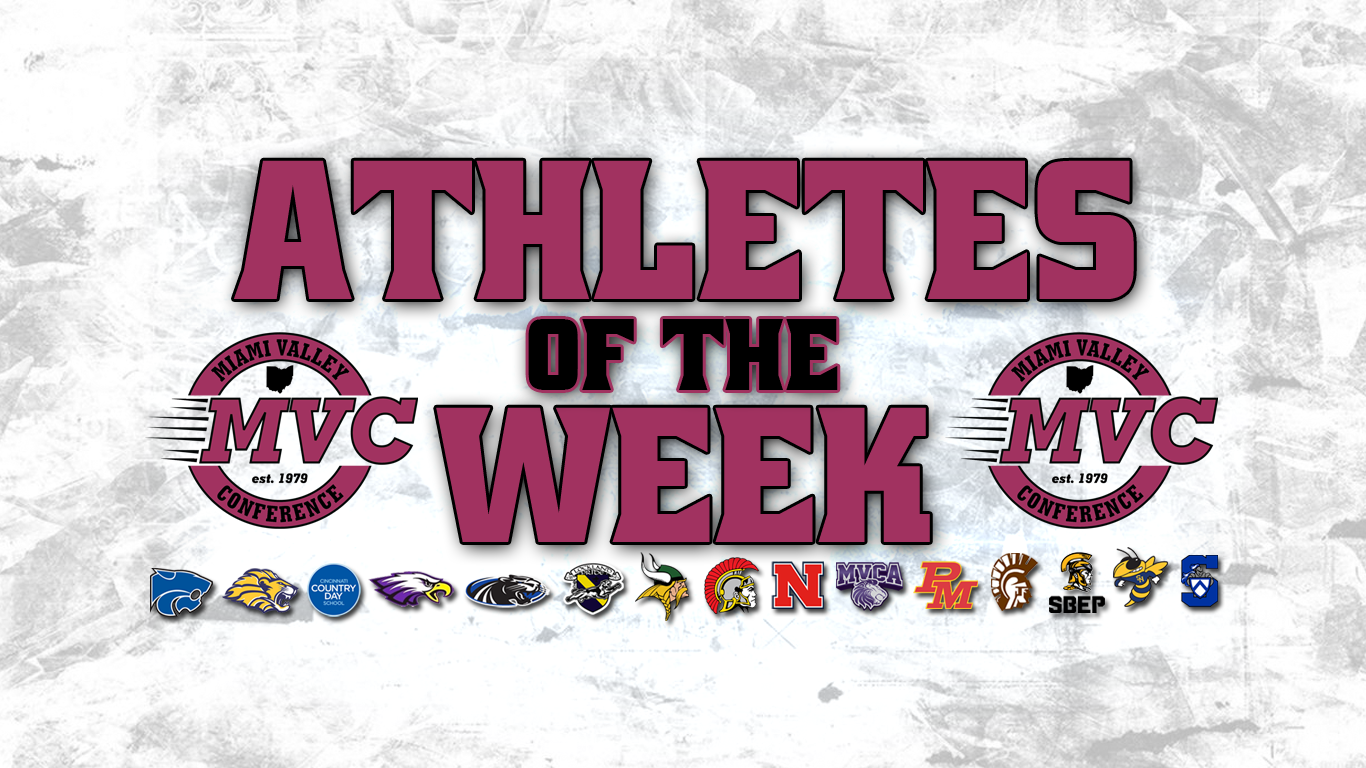 2023 Fall Sports Season Recap
NOTE:  The Miami Valley Conference sponsors football, volleyball, and cross country during the fall sports season.

FOOTBALL:  CHCA finished the season 8-1 overall and undefeated in conference play to secure the MVC title.  
VOLLEYBALL:  Congratulations to Summit Country Day for capturing the MVC "A" volleyball tournament championship!  The Lady Knights defeated MVCA in the finals to earn the title.  On the "B" side, CHCA downed MVCA in the finals to win the championship!
CROSS COUNTRY:  The 2023 Conference Meet was held at Kingswood Park.  MVCA won the boys championship, while CHCA came away with the girls crown.  Top three finishers for the boys were Summit Country Day's Will Fox, MVCA's Jaxon Teague, and CHCA's Ryan Vannis.  For the girls, the top three finishers were MVCA's Ellie Meage and CHCA's Addison Connor and Abby Snell.  Complete results can be found HERE.
2023-24 Winter Sports Season Updates
NOTE:  The Miami Valley Conference sponsors boys and girls basketball, wrestling, and co-ed swimming in the winter sports season.

BOYS  AND GIRLS BASKETBALL:  Last winter's defending tournament champions are as follows:  CHCA won the girls "B" title, Clark Montessori won the boys "B" and the girls "A" titles, and Cincinnati Country Day won the boys "A" title.  
The 2023-24 MVC Conference Tournament is scheduled to tip-off February 1 if rat-tail games are needed.  First round games begin February 3 at Seven Hills for the boys and at Cincinnati Christian for the girls.  The tournament will continue February 5 for "B" team semis and on February 6 for "A" team semis - all scheduled to be held at Cincinnati Christian.  Cincinnati Christian will also host the Finals on February 8.
WRESTLING:  The Conference Tournament is scheduled for February 16 at Norwood HS.  The host Indians look to defend last year's tournament title.
BOYS AND GIRLS SWIMMING (CO-ED):  CHCA is your defending MVC Champion in swimming.  The Eagles finished ahead of runner-up Cincinnati Country Day to win the 2022-23 title.  This winter's MVC Meet is scheduled for January 25 at St. Bernard-Elmwood Place.